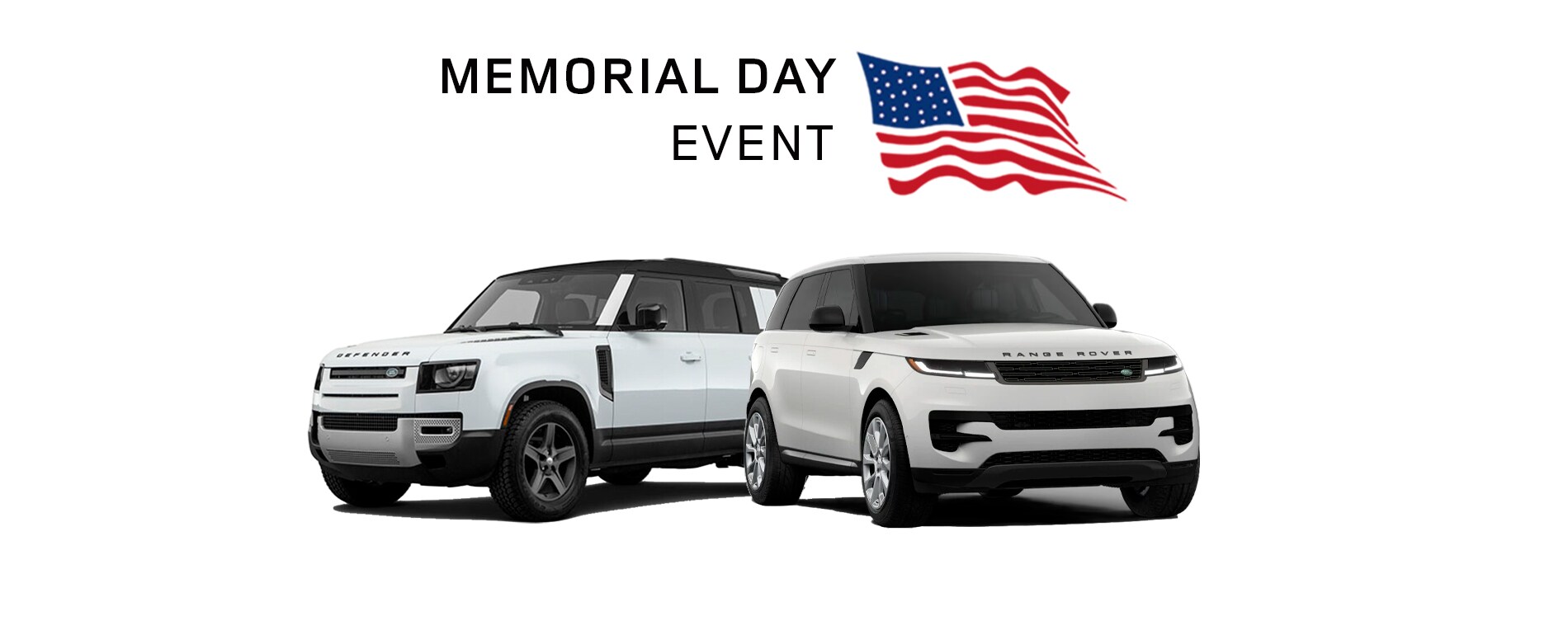 Memorial Day Event
Take advantage of special offers during our Memorial Day Event on Friday and Saturday, May 26-27 and Monday, May 29. 
We invite you to celebrate Memorial Day with Sewell. Explore the latest Land Rover has to offer and join us for bites from Cow Bells food truck from 11:00 a.m. to 2:00 p.m. on Monday, May 29.

Our sales and service departments will be open during regular business hours.